Auto Accidents Can Put a Big Dent in Your Cannabis Operations Financially.
Whether you have a company-owned vehicle transporting your product or youhave an employee running a work-related errand in their car -you have an auto-related liability exposure. A Business Auto Policy (BAP) covers damages from an auto accident where there is bodily injury or property damage to a 3rd party due to your fault. This extends to Hired and Non Owned Coverage that covers your business if employees drive their personal auto for business use,or you subcontract delivery drivers.
Physical Damage coverage is a general term referring to a range of coverage that protect your business in the event of a loss to your vehicle. Collision insurance provides protection for your vehicle if it is damaged as a result of a collision with another object or in the event of an overturn. Comprehensive insurance provides protection for your vehicle if it is damaged by something other than a collision with a vehicle or object, or if your vehicle is stolen
Insurance premium are dependent upon a number of factors including: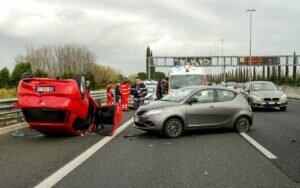 Vehicle make, model and year
Driver list
Mileage radius and frequency of use
Loss history
If you are transporting cannabis products, In-Transit Product coverage provides protection in the event of a loss while transporting from the product from one location to another.
As with any cannabis-related insurance policy, the devil is in the details. More specifically, it is critical to understand what is and what is not covered as per the insuring agreement. National Cannabis Insurance Services staff has decades of experience in the transportation sector and will help you navigate the Business Auto Policy options to secure a policy that is a match for your business.
Reach out to NCIS here to get started with a BAP or other cannabis insurance options for your cannabis-based business today.