As your cannabis business grows, networking with other companies in the industry can provide significant benefits, insights and value. While NCIS offers proactive marijuana insurance policies to protect companies and operations, our partners provide different services for the many aspects of the legal cannabis industry. Learn more about them and visits their sites below.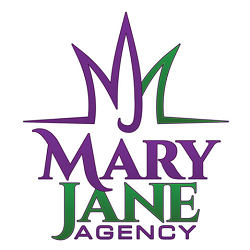 MaryJane Agency
MaryJane Agency is the first Ohio-based, full-service staffing agency specific to the Medical Marijuana Industry. Their premier employment service will train and place qualified, pre-screened staff for cannabis-related businesses in order to provide the right candidates for the job.

Cannabis Quality Group
Cannabis Quality Group (CQG) is a cloud-based, integrated quality management software designed to reduce risk, protects brand integrity, and enable transparency throughout the supply chain. CQG is creating solutions to the lack of quality controls in cannabis, the risk of product recalls, and the lack of optimization with employees' time.

Surety One, Inc.
Surety One specializes in underwriting commercial surety bonds, contract surety bonds, and financial guarantees – including those for businesses in the legal cannabis industry. Licensed in all fifty states, Puerto Rico, the U.S. Virgin Islands and in Canada. Bondsmen to the world!